Mobile applications are popular in many areas of human activity and serve a wide variety of purposes. People of any age can use mobile applications in education. These programs are specifically designed to assist users in learning new things, practicing their skills, and other activities.
Mobile Applications in Education and Their Features
Mobile applications have proven to be effective in the field of education. As a result, they are increasingly being integrated into educational processes. They enable users to learn languages, improve psychological and cognitive processes, and practice skills.
Mobile applications can be used at various stages of learning. There are options for both preschoolers and university students. They are also an ideal tool for training employees in large corporations. Developers provide users with a wide range of mobile applications with unique feature sets.
EdApp
This mobile application is notable for its simple interface and useful tools. It comes with templates that allow users to create different courses, micro-lessons, quizzes, and other learning materials in just a few minutes. One of the application's benefits is its free drag-and-drop template tool. It saves users a significant amount of time when creating training materials.
Among the features of the application is the ability to update old lessons in real-time and send new information to students. All lessons, tests, and quizzes are downloaded directly to users' smartphones. The training material templates have been specifically designed to integrate easily with smartphones running different operating systems.
If desired, users can enable the push notification function, which will notify students when new lessons or other news are available. One of the program's benefits is that it does not require any payment. In addition, it has a user-friendly interface and a tool for quickly creating various kinds of courses.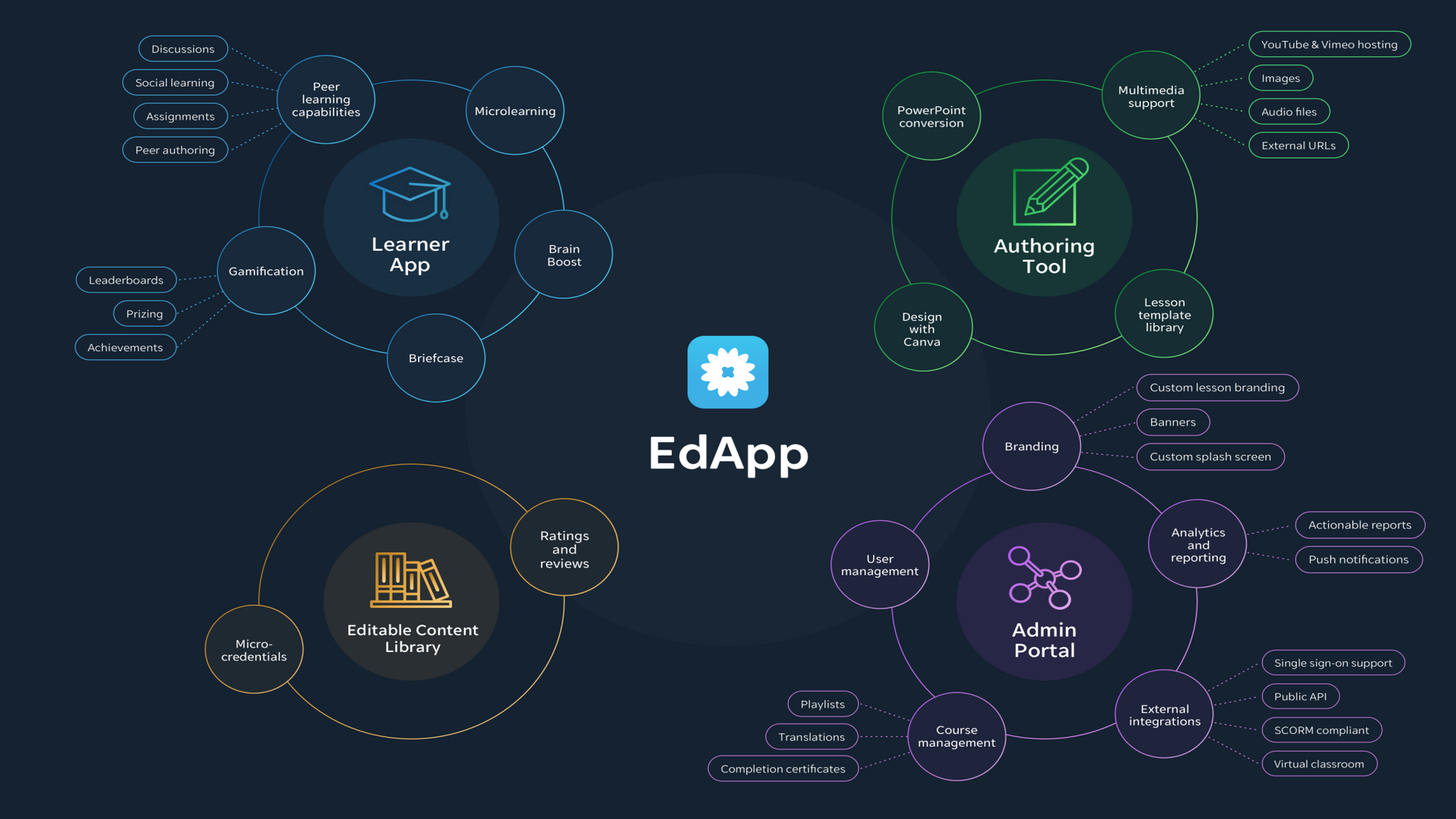 Skill Pill
Skill Pill is an application that allows users to create digital courses for corporate training. Their purpose may be to help employees improve various skills, such as leadership or attention. People can use the application to create courses in management, economic literacy, and many other subjects.
One of the application's benefits is that all educational materials in it can be supplemented with interactive elements, making the learning process more efficient. They can be tests, quizzes, videos, and more. In order to track the audience's participation in the learning process, users can create a feedback form.
Skill Pill supports over twenty languages and allows users to translate their projects into them. The app is compatible with different operating systems. The price is calculated on an individual basis.
Quizlet
Users can use this application to create online quizzes and interactive tutorials. Quizlet was originally intended for teachers and educators in various disciplines. One of its primary advantages is the ability to create tests that will be automatically graded. All tutorials are mobile device friendly.
The application contains over 10,000 textbooks and provides a combination of solutions that can be used as guides. It is available in both paid and free versions. The latter has limited capabilities, while the paid version is ad-free and includes extra features to assist users in creating courses.